Partners & Friends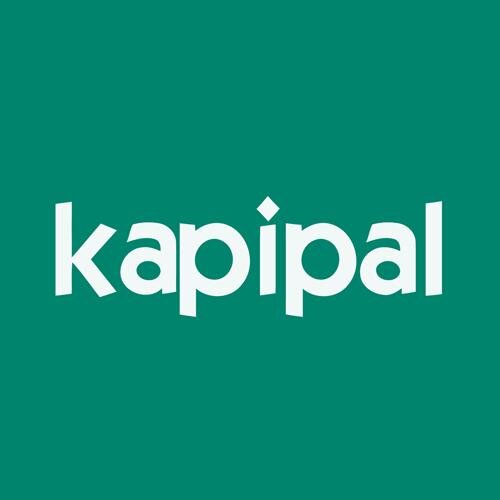 Kapipal is a crowdfunding platform where people collect money for personal projects, charities, and causes by reaching out to friends, family, and online contacts. Every day, people worldwide use Kapipal to make their dreams come true. In fact, we have users from over 150 countries, so you're in good company here.

When Kapipal started in 2009, it was the first crowdfunding website in Europe, and the first of its kind to support personal crowdfunding. Today, thanks to Kapipal and other similar sites, crowdfunding is making a big impact on the lives of millions of people all around the planet.

Since 1996, IK Multimedia has been a pioneer in the music software revolution. Today, we offer the most diverse and best sounding assortment of music creation tools for mobile and computer platforms, with a range spanning hardware accessories and software applications for guitar and bass players, keyboard players, vocalists, DJs and producers. All IK products share the same "Musicians First" design philosophy.
MobBase is a platform that makes it free and easy for bands to create, launch and manage their own, custom mobile apps. With MobBase, artists share music, photos, videos, tweets, news, information about shows, merchandise and other content with fans on iPhone, iPad, Android phones and tablets. and other mobile devices. More than 500 artists and record labels have launched their own MobBase apps, including Tila Tequila, Pepper, Parkway Drive, 9:30 Club, Rebelution, Jump Smokers, John McLaughlin, Iration, the Jacka, Zion I, and Paul Thorn.
Tweak Music Mixing is an online music mixing and mastering company working with unsigned artists right through to people like Super Furry Animals, Paul McCartney, Radio 1, James Taylor Qt as well as many others. Their engineers have around 40 years experience between them and they are working mixing music and mastering in the studio and over the internet every day. Professional mixing and mastering is the key to getting your music sounding it's very best and with their tools and extensive knowledge they can get your music sounding ready for release, radio play or to send out as a demo to record labels. Feel free to drop them a line to let them know about your project!
Mondo Tunes (formerly JMD Distribution) supplies the largest music distribution in the world and provides upstream services for many major labels in search of breakout artists. While most independent distributors reach only 45-50 retailers despite charging needless monthly and yearly fees, Mondo Tunes reaches over 750 retailers and mobile partners in over 100 world regions "without" any monthly or yearly fees. Mondo Tunes has the resources and network infrastructure needed to seamlessly distribute music, video and mobile products. What makes Mondo Tunes unique is their unmatched ability to provide the largest global digital distribution in conjunction with a comprehensive world-wide online marketing campaign to maximize artists hype and exposure.
The SF MusicTech Summit brings together 800+ visionaries in the music/technology space, along with the best and brightest developers, entrepreneurs, investors, service providers, journalists, musicians and organizations who work with them at the convergence of culture and commerce. We meet to discuss the evolving music/business/technology ecosystem in a proactive, conducive to dealmaking environment. Topics being covered at the event include: The Future of Publishing, Artist Revenue Streams, Tools for your Band, Music in the Cloud, Digital Sheet Music, New Musical Instruments, What's Your Stack, and many more!
You want to license your music to a feature film or commercial? Tracks & Fields (www.tracksandfields.com) is an international platform where musicians can pitch their music to projects in advertising, film and games. We strive to make the synch licensing process as easy as possible. As a musician, label or publisher you just need to screen the project briefings and decide if and which of your tracks to submit. Some of the projects we found music for include Final Destination 5, eBay, Porsche and Google.
Music Connex is a perfect opportunity for independent artists to network with over 100 different music industry executives in London.
The event is usually attended by record label A&R's, music journalists, music managers, artists, social networking sites, stylists and many more.
Throughout the three days there are a range of different seminars on a range of different topics related to the new music industry landscape and also listening sessions giving artists the chance to play their music to a panel of record label reps, journalists and radio producers.
Among the panel of over 100 distinguished speakers are: Keith Harris, manager to Stevie Wonder, Mark Wood manager to Imogen Heap, artist and producer Labrinth, Twin B from BBC 1Xtra and representatives of YouTube, Facebook and Spotify (to name a few).
The 2nd Annual Future Music Forum Barcelona will be taking place this September 22nd & 23rd in Barcelona. This year the FMF are inviting Dave Kusek from Berklee College of Music Boston as our Keynote & Angel Gambino, WIRED top 100 executive & serial entrepreneurs as a special guest speaker. The 2nd FMF will focus on Entrepreneurs in Music, The Music Cloud, Music Synchronization, Brands & Music, How to get your music in TV & Film, Music & Social Gaming and Music & Mobile. This year speakers include: Rootmusic, Sony Music, Domino Records and Compost Records amongst many others. FMF provides a professional yet relaxed platform to explore, engage and discuss these topics with a carefully selected group of music futurists, label owners, managers, music and technology entrepreneurs and digital music consumption analysts
The III. International Chamber Music Festival "Q'arto Mondi" under the honorary patronage of Maestro Maxim Vengerov will take place in Poznan at the end of April 2012. The Festival's ideology is to introduce a string quartet to the audience of Poznan and present this chamber music formation in a variety of styles and genres. More information available on the website of the festival - http://qartomondi.com

Contact us if interested in sponsorship or partnership opportunities!